Many people like to soften their hemp rope through a process known as "conditioning", especially if the rope is going to be used directly on skin. It's important to note that this process adds softness, but sacrifices of some of the rope's strength. Conditioning hemp rope is a fairly simple procedure, but you'll need a good amount of time available to invest in this process, as it can be a bit lengthy.
Whether you're in to Shibari / Kinbaku (Japanese rope bondage) and looking for that luxuriously soft feel against the skin, or you just want a softer rope for your interior decorating project, your eco-friendly boat or your garden rope swing, there are many reasons to soften hemp rope.
Gather these items before you begin:
A large cooking pot (a suitable size to fit your rope)
A heat source (hob/stove/burner)
Water
An open flame (ideally a gas flame)
A rag/cloth
Mineral oil (Jojoba oil is most commonly used)
Got Everything? Then Let's Begin…
Step 1: Boiling.
Add water to your pot and bring it to the boil. Next, add your rope and boil for just a few minutes, less than 5 to be safe. Make sure that the rope is fully submerged in the boiling water, and keep a close eye on it. After a few minutes, remove the rope from the pot.
Boiling hemp rope forces the fibres to separate and expand, this makes for a softer and more pliable rope. Don't be tempted to boil for longer than a few minutes, as this can lead to the fibres separating too much, and you risk losing the integrity and strength of your rope.
Remember that you may need to experiment with different boiling times to get the exact feel that you're looking for.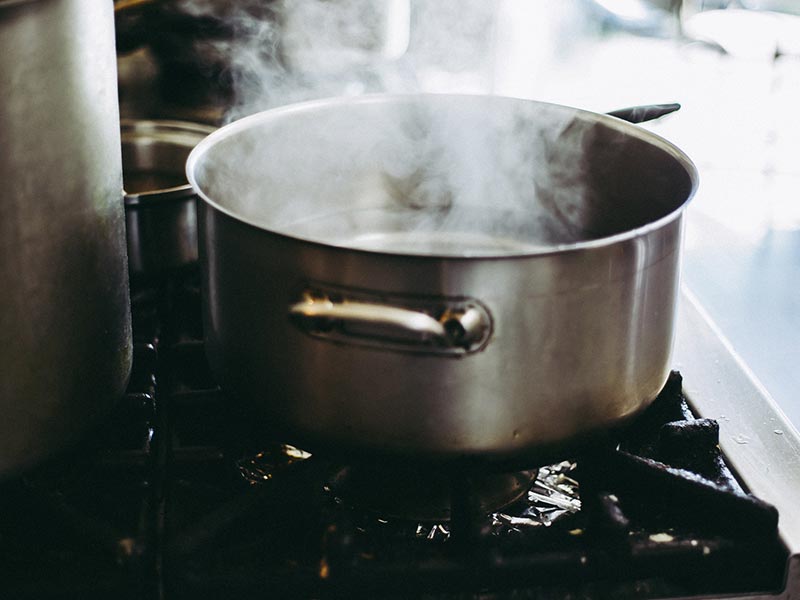 Step 2: Drying
The rope should still feel stiff after it has come out of the pot but don't worry, when it dries it will become slightly more pliable. The conditioning process requires your rope to be under tension whilst it dries. Find somewhere to tie off one end of the rope, and give it a good pull to get it to the maximum tension, then tie off the other end trying to keep as much of that tension as you can after it is tied. The drying process can take a few days, so be patient.
Step 3: Polishing
Your freshly boiled and dried hemp rope will still feel quite stiff. You will now have to "polish" the rope by running it back and forth over a smooth surface. This could be a pole, or a carabiner, or any smooth surface that can take the tension of polishing. Wrap the rope around/through the smooth surface once, so that you've now got the doubled over rope held with one end in each hand. Next, twist the rope around itself 2 or 3 times, and then push and pull each end with your hands so that the rope slides back and forth, and polishes the it against itself. Do this for the entire length of the rope.
This process loosens the fibres further, and makes the rope more supple.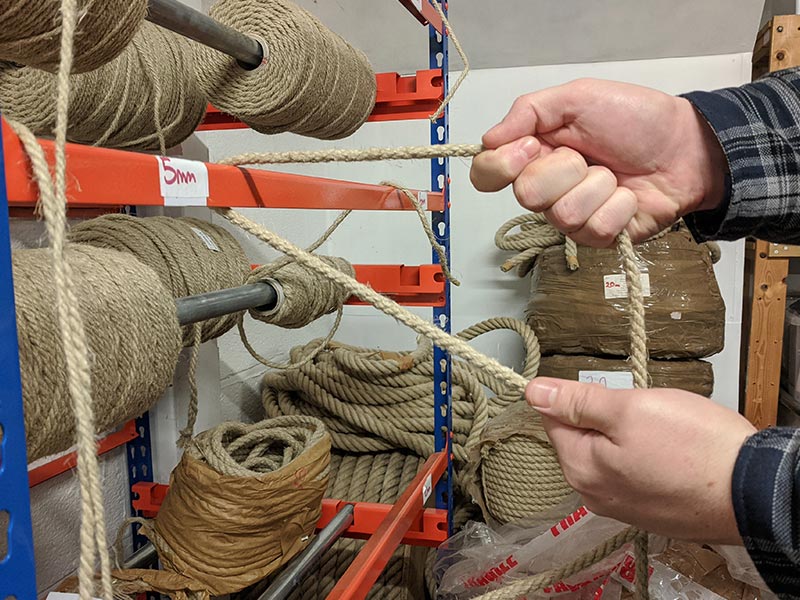 Step 4: Burning/Singeing
After the polishing process is complete, there will be loose fibres protruding from the rope. You'll now want to singe off those loose fibres. If possible, do this part outside, and make sure that your have appropriate fire safety precautions in place. A fire extinguisher is a good precaution, and at the very least you must have a bucket of water on hand in case things get out of control!
Use a gas flame (stove or blowtorch) if available, or a candle will also work. If you're using a candle then you will want to wipe the rope with a damp cloth afterwards to remove any soot.
You'll want to run the rope across the flame to singe off the loose fibres. You only want to expose the rope to the flame for the briefest of periods to avoid damaging the rope. Move the rope across, or through the flame quickly to singe the fibres but avoid damaging the rope.
Step 5: Oiling
The final step involves adding your mineral oil. Add a few splashes of oil on to a cloth, and let it soak in. Try to get enough oil to cover the rope, but not so much that your cloth is dripping with oil. Take the cloth in one hand and pull the rope through the cloth so that you achieve a light covering across the entire rope. Your rope should not be saturated with oil, just a light coating will do.
After this step, your hemp rope should be pretty much done! You can now coil it and hang the rope to let the oil soak in. Your rope is now ready to be used, and you can look forward to a softer and more luxurious feel from your hemp rope thanks to your efforts.